Post by Deleted on Aug 26, 2016 19:27:14 GMT -5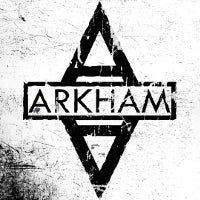 Bruce frowned at the information that streamed across his desk computer. From his office in Wayne tower, he could just barely make out the green spot that was Robinson park. He turned from the computer and looked at it. As he stood up from his desk and folded his hands behind him, he looked out of that bank of Windows at the overgrown park. Five people went missing last month, presumed dead, last seen near Robinson Park. They were vagrants, low level criminals, or people too stupid to know any better, but it was the principle of the matter. Bruce was disapointed...not angry, vengeful, or self righteous...he was disapointed in her. True, she was a criminal, she's killed in the past, she didn't even seem to bat an eyelash. But he knew there was good in her. Her friendship with Harely Quinn was evidence of it. She truly cared when she wanted to. There had been robberies, muggings, even the occasional bank heist. But Ivy was never one for blatant murder or wanton destruction and Bruce really thought she was getting better.
He sighed and sat back at his desk, "retinal scan. Access code Jason."
-VERBAL COMMAND APPROVED-
Bruce held still as a blue light scanned his retina. When it finished, there was a ping and the windows were shuttered. A metal shutter closed over the door and his desk sank into the floor. Bruce stood up and his chair sank similarly, "bring up an aerial scan of Robinson park." The darkened room light up with blue light as a hologram appeared depicting the overgrown area. Bruce placed a hand on his chin and watched it carefully as it slowly rotated. There was a perimeter of plants surrounding the entire park. It could be assumed that was where the foliage was at its thickest. Inpenitrable by any conventional means. The plants had formed a thick canopy above the park blocking most of his veiw from the satellite. He could only assume ivy had done this on purpose, Isley was a lot of things, but stupid wasn't one of them. Cant hit it from the sides, or the air.....but maybe...
"Computer bring up a map of the sewage system, focus on the tunnels beneath Robinson park." He waited for the computer to answer his request and smirked gently at the result. He found his access point.....and his bargaining chip. The roots had grown right through the old sewage lines and were feeding themselves the nutrients there. He would wait till nightfall.....then he would make his move.
Batman stepped through the darkened sewage tunnel, the only light coming from the glowing eyes in his cowl. He had been walking for nearly an hour, he had to be getting close. He had seen hundreds of roots growing down through the tunnels, but he couldn't be sure he was in the right spot until he saw it. The massive green root that nearly blocked an entire section of the tunnel. It was still moving as it furthered its grip into the concrete. This was the place. Batman looked down the tunnel and spotted more of these roots all similarly moving and undulating. He pulled out his explosive gel dispenser and went to work on spaying down each one he found. He pocketed the detonator and looked at the ladder to his left.
He slowly opened the manhole cover and stepped out carefully under the cover of night. Ivy would know he was here soon enough, if she didn't already. Batman looked about the abandoned aviary. The glass structure was crawling with life. Plants moved and twisted of their own accord and the sounds of bugs and small creatures living among the plants filled the room. If ivy didn't already know he was here, she would after he sprayed a bat symbol into the trunk of a nearby tree. With the touch of a button the gel ignited sending the tree ablaze almost instantly...now he waited...even if the plants grabbed him and held him, he would wait. Patiently, menacingly, as if this were all part of his plan....because it was.