Post by Roy Harper - Arsenal on Feb 21, 2016 1:50:28 GMT -5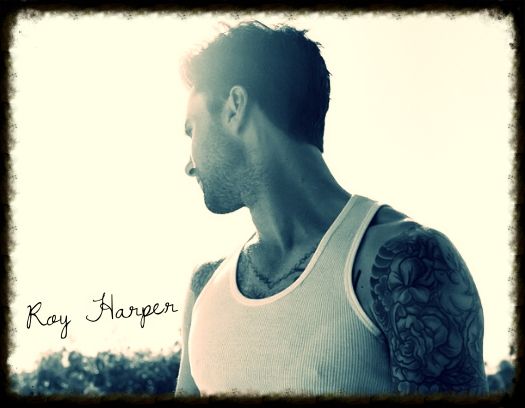 The day had been quiet. Incredibly quiet. Even perhaps simple. As simple as Roy's plans had been, almost coasting through the day. Managing a late lay in his bed. Yes, his own frickin' bed. It was somewhat sad now that had almost been the highlight of this day. Having taken a stint at the bunker, with no action on the cameras other than a few misplaced pigeons. Perhaps there was a little more, but it had creeped out of Roy's skull. Out of his mind. Everything had seemingly crawled out of his reach… The moment he had received that call. The call. The call, that seemingly changed his future and even gave him a future at the same time. Lets just say he knew the possibilities, but never did he dream he'd actually get the call that he was. A father! A concept he contemplated as he stood briefly now in the kitchen of the apartment he had sensually called home. His phone clutched numbly in his hand. A concept he whilst he contemplated where he stood, he'd realised he had ever really considered it. Not this extent. Perhaps somewhere in his twisted dreams, but never in them assure he was exactly father material. Though perhaps in all the lack. The failures in his past. Perhaps there was a chance for something a little better. There fucking had to be silver lining, because despite all the things running through his head. Not to mention all that was potentially freaking him out, there was no option to run away from this.

None. He had to face it. Even though right now he was more facing the fridge. Whether, it was actually ever running through his mind. Somewhere amongst the cascading clouds swirling in his head, his hands had reached and pulled for a bottle. A small bottle, but a bottle nonetheless that he had vowed not to touch. He had taken quite a lot of efforts to climb the steps… Why, was he falling now? At least attempting to. As if in his lack of will and full awareness. Roy had pulled for a beer bottle and taken it with him as he left the kitchen. Through the living area and opened the glass door to the balcony, the door was left opened. It was still mid winter in the city and the weather sure hit him like a freezer. Though somehow Roy felt mostly numb to it. Perhaps the fact he wore simply jeans and a tee didn't exactly help. Suppose it was a lesser thought. Hardly even feeling his feet as Roy had come to rest his arms somewhere along the balcony railing. One hand dangling the bottle over the edge. As his other hand fiddled into his pocket, pulling for a cigarette and held it between his lips. As then fiddled his lighter and lit it up. Snapping the lighter shut and back somewhere in his pocket. With his hand free again, he took in a buff, perhaps extra long. Before swirling the bottle in his other hand, motioning to take a sip he had prolonged for all this time… Just as he could almost touch it with his lips. The bottle, perhaps by fate. It slipped through hands and fell however many storeys of the apartment complex. Suppose it could have been his subconscious, but it really didn't matter. Even as Roy had felt that need to help be some sort of ice breaker in his skull. He knew that wouldn't of helped any. As pulled for his cigarette. Whilst trying to grapple with what was his reality. It wasn't like he could call on Donna and she'd know just what to say to kick him straight. Perhaps there was a next best thing, because either way. As Roy pulled for his phone, he wasn't entirely sure he could do this alone. Despite whatever dreams he had of a family, Roy had never really had one. Least not one that lasted… Roy sent a text to Dick, whom suppose could have already been home, Roy hadn't paying a whole lot of attention to that. Simply texted. 911, Home! That would have to do it, despite how they could bicker like school children, they were very much like brothers. One way or another, Roy had to leave to the city. He had to deal with future that was seemingly now. Real. It was best if anything to give his temporary heads up to The Outsiders, as much of a leader he was feeling right now. Whilst, a little under the surface despite whatever tough skin he could show, he didn't really want to go alone. Closing his phone and shoved that back in his pocket. As Roy buffed on his cigarette, barely even tasting it. It was mostly just a reflex right now. As his eyes looked over the city and didn't entirely see it clearly. It felt almost as dead as it looked or how he was somewhat feeling. Was he ready for this? He sure wasn't prepared.

---


Ed Sheeran - Small Bump!!