Post by Deleted on Jul 24, 2013 18:52:19 GMT -5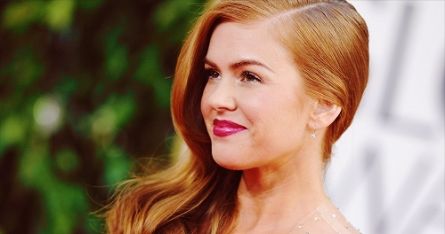 It had been ages since Summer actually had some free time. It seemed like if she wasn't working she was working out or in search of some story that occupied her entire life. Today, however, Summer was going to take a break from work and actually enjoy herself. The redhead had her assistant attempt to get ahold of Selina's assistant, but after a round of phone tag Summer simply texted the woman herself in order to make plans. Clearly up for anything, the two decided on a shopping spree in the city and the young reporter couldn't be more excited. It had seemed like a couple of weeks before she pulled out her card and swiped it endlessly throughout the course of a day alongside one of her good friends. It was a much needed trip to relieve herself of the stress and drama that her career forced upon her. By updating her wardrobe and spending the nice afternoon stopping in store after store with Selina, Summer was sure that this was just what she needed.
Dressing casual for once, the redhead couldn't resist slipping into a pair of flats after months of wearing nothing but heels. While her feet had grown used to the strain of wearing them every single day for work, she felt odd slipping into something else. Summer took only a brief moment to look in the mirror before grabbing her designer bag and sunglasses off the island bar and heading out of her flat. Living within the city made it an easy walk to their destination, but this was her day to relax so she called on her reliable town car anyways. The friendly face of her driver was there to open the door for her the moment she stepped outside and Summer quickly climbed inside and struck up a small conversation.
Within minutes, they had reached their destination and Summer stepped out of the car adjusting her scarf. They two arranged to meet at their favorite coffee shop so they could grab a macchiato before their endless shopping endeavor. Not seeing Selina as she walked inside and pushed her sunglasses to the top of her head, Summer approached the counter and ordered her drink, flashing a flirty smile to that barista as she sat down and waited for them to call her back up for her beverage. Texting absent-mindedly, Summer barely noticed her surroundings as she waited for Selina, eager to be reunited with her friend and catch up on everything she had missed over the last few months of endless working. They were both so busy it seemed like they rarely saw each other unless it was at some event. Needless to say, today was much needed.
outfit is here:
clicky!